Reddit Marketing Company For NFTs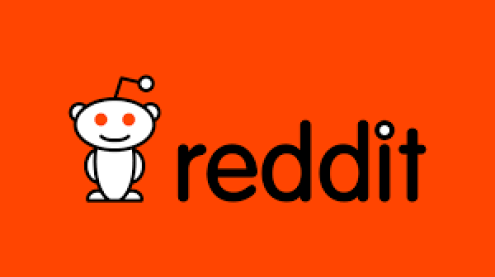 NFT Reddit Marketing Company: How To Get It Right?
Building a brilliant NFT and then hoping for the best will not get you anywhere because any project, no matter how good, requires the correct strategic actions to grab headlines and make an effect. Many individuals are unaware that several techniques can be combined in your approach to attaining the best outcomes when it comes to promoting an NFT project. While there are numerous marketing venues for promoting an NFT project, just a handful, such as Reddit and Discord, can provide exceptional results. Askgalore is also a Reddit Marketing Company which helps projects be up above the competition.
Is Marketing An NFT Necessary through Reddit?
By promoting your NFT through Reddit, a Reddit marketing Company like us works to attract the attention of a more significant number of people who are primarily projects and keep their interest in investing in NFTs
Why do you need a Reddit Marketing Company for your NFT Project?
Promoting your NFTs on Reddit through a Reddit Marketing Company will be advantageous. You can encourage your NFT platform when all other measures have failed. Remember that your desire to become a well-known project will pay off.
Why Should You Use Reddit Marketing To Promote Your NFT project?
Reddit is a social media platform based in the United States that allows users to discover and share interesting information. The site has over 100K active communities and 50 million daily active users. Reddit is a robust and fair community that despises being duped by misleading marketing.
Twitter isn't the only social media platform that has experimented with NFT profile integration. Reddit is also testing NFT profile photos, and they should be up and running soon. Many NFT fans will be hanging around the NFT space by the time it happens, and they might be your potential users.
Reddit is made up of subreddits, which are active communities. Each subreddit has its user profile, topic, and moderators. For example, r/NFT is a 200K-member topic dedicated to non-fungible tokens (NFTs), whereas or NFTs Marketplace is an 80K-member community devoted to selling, buying, and promoting NFTs.
You can use Reddit to market your NFT project, but you must do so strategically, and for that, you need a Reddit Marketing Company. If NFT project Reddit marketing is done effectively, your brand can gain excellent feedback, valuable contacts, and a dedicated following.
Need help? Call our award-winning support team at +31 (0)636079961 | +91 7974442814
AskGalore Digital is a Solution Centric, Creative and Client-friendly Information Technology & Digital Marketing company. We work towards the satisfaction of our clients while delivering the highest quality standards.
GET IN TOUCH
Landfort 64. Lelystad 8219AL, Netherlands.
Agomic Labs, 9901 Valley Ranch Pkw E Ste 1030 Irving TX 75063 , USA.
Maple High Street, 3rd Floor, Office No. 4A, Opp. Aashima Mall, Hoshangabad Road, Bhopal, Madhya Pradesh 462026 INDIA.
---