Android App Development
Android app development service for eLearning, Industrial, Medical, Ecommerce, Healthcare, Logistics, Warehouse etc. Using respective platform language.
iOS App Development
iOS app development services include UX and UI design, implementation, QA, and integration of applications for iPhones, iPads & Custom iOS mobile Application service.
React Native App Development
Being a leading React Native app development company, AskGalore makes sure to provide you in building feature-rich, and engaging mobile apps development service.
Cross Platform Development
Cross platform app development service refers to the process of developing an app that will work across multiple platforms, operating systems & multiple user devices.
Our Recent Projects
Driving technology for leading brands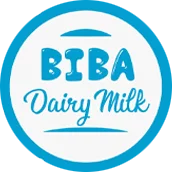 Our Mobile App Services
We provides you all kinds mobile app development services needed to
launch, redevelop, or expand your mobile app.
iOS App Development
We offer iPhone and iOS App Development Solutions and being a leading App Development company, we build feature-rich iOS and iPhone applications for startups and enterprises all around the world. Get your custom-made and innovative iOS application developed by our team of experts.
Android App Development
We use the latest technology and industry experience to develop and design successful Android applications. These applications run smoothly on multiple devices and cost less while complex apps cost more depending on the functionality.
React Native App Development
React Native is a popular choice among entrepreneurs to build mobile applications. AskGalore is a trusted react native app development company that can help you turn your ideas into a stunning reality. All your idea can be transformed into an application that can be for both Android and iOS devices.
Flutter App Development
Flutter app development has come a long way since its inception both in terms of framework maturity and use cases. AskGalore offers its customers next-generation app development services using Google's powerful framework. Our Team of developers craft high-quality native interfaces for functional and feature-rich apps on different platforms.
Industries App Solutions
We provide one-stop-solution for dApps & Blockchain solutions, Ecommerce solutions, eLearning apps, Healthcare solutions, Logistics & Warehousing solutions. Our services help in product engineering and product development, optimization of processes, data analytics and more.
Enterprise Mobile Solutions
A research tells us that 90% of employees prefer to use mobile devices for accessing business applications. We are AskGalore understand the need to have enterprise mobility solutions and how an Enterprise Mobile Solution can transform your business. Our Team follows a client-centric approach to deliver best results within the estimated time frame and deliver solutions which are bugs-free and high in performance.
Need help? Call our award-winning support team at +31 (0)636079961 | +91 7974442814
AskGalore Digital is a Solution Centric, Creative and Client-friendly Information Technology & Digital Marketing company. We work towards the satisfaction of our clients while delivering the highest quality standards.
GET IN TOUCH
Landfort 64. Lelystad 8219AL, Netherlands.
Agomic Labs, 9901 Valley Ranch Pkw E Ste 1030 Irving TX 75063 , USA.
Maple High Street, 3rd Floor, Office No. 4A, Opp. Aashima Mall, Hoshangabad Road, Bhopal, Madhya Pradesh 462026 INDIA.
---